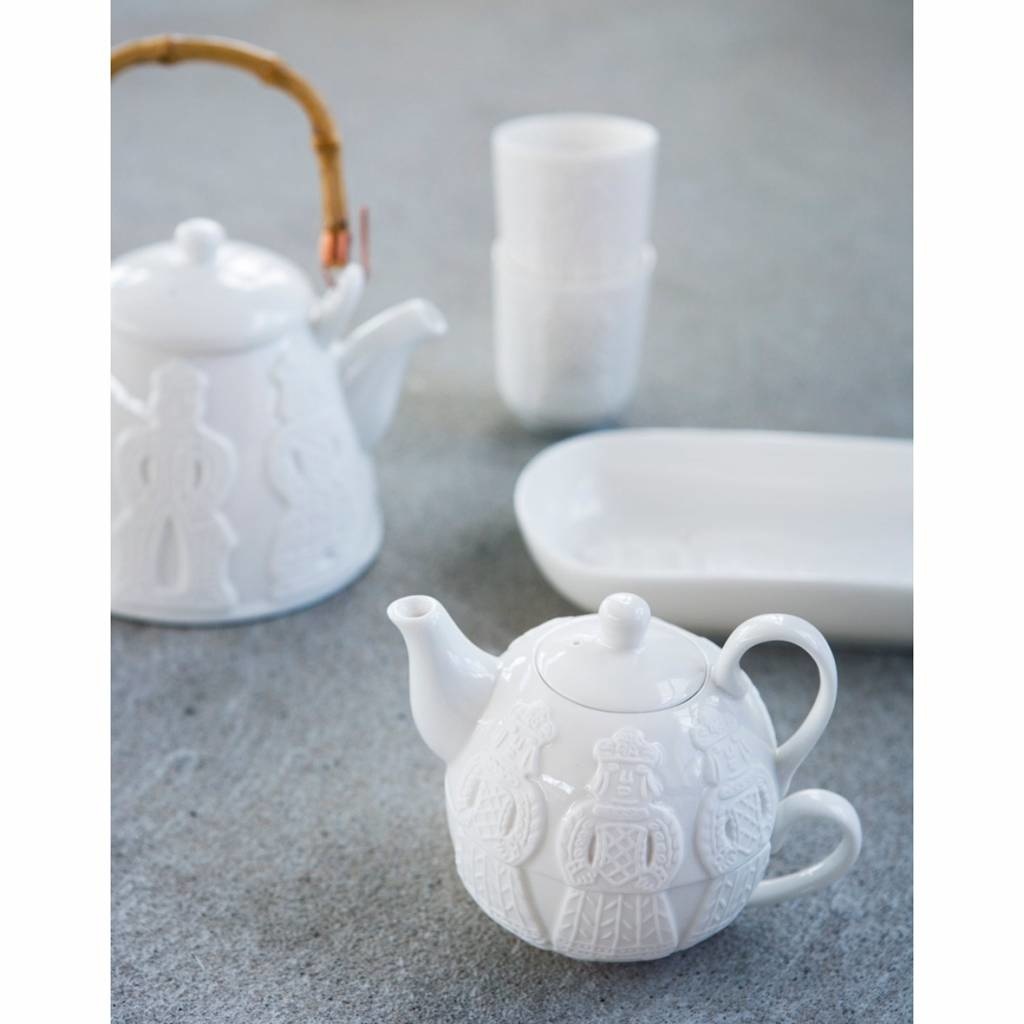 Hollandsche Waaren Ceramics
Dutch Designer Anne-Marie Jetten designs products for her own label Hollandsche Waaren with a nod to Dutch symbols and characteristics. Many elements from the past offer inspiration in this, such as the first design: the cups with the Delft blue foot, made in 2003 and still in the collection. In addition, the Hollandsche Waaren collection consists of many different series of porcelain and ceramics. All based on elements that the Netherlands is known for as Delft Blue, clogs and windmills. But don't forget the themes such as Dick Bruna, Miffy, Jan Jans and drawings by Fiep Westendorp
A design that is not a typical Dutch element for everyone, but which certainly deserves attention, are the designs with speculaas . This series is made of white porcelain with relief images of gingerbread cookies. The series includes cups, a bowl and a teapot.
All Hollandsche Waaren ceramic products are produced in the Netherlands. The blue glaze is made of high-quality cobalt pigments, the red and orange is a selenium glaze and gives extra depth to the color.
Each cup or bowl is glazed by hand, fired and then Anne-Marie herself assembles the mill or other miniature.
The porcelain is made abroad. Hollandsche Waaren uses people who know how to combine craftsmanship, quality and artistic input in the end product. "