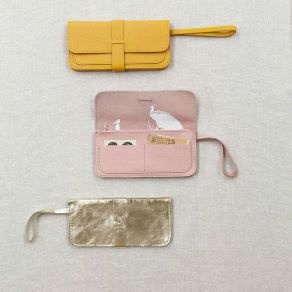 Proud as a peacock Keecie bag
You know that, actually you do not want to carry a bag, but you do need money and a place to keep your ID card, then you're fine with the Keecie clutch a purse bag.
Nice silkscreen of a peacock and coalmouse inside the bag, the trademark of Designer Keecie.
Handmade, made of leather and available in many colors.