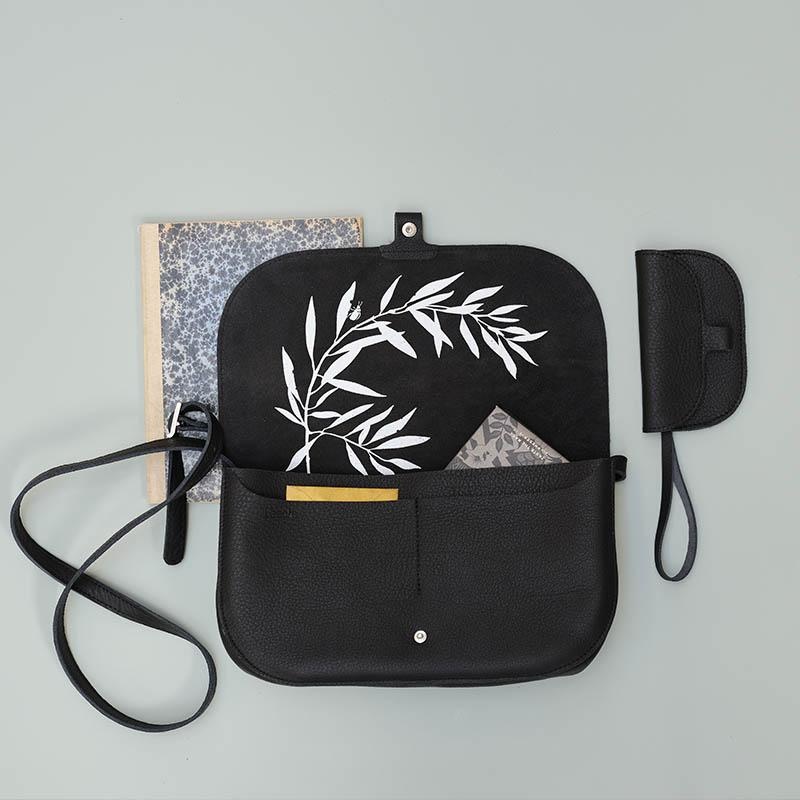 Keecie Bag Wish Tree
This Keecie Wish Tree bag will never go out of style due to its classic vintage design. A durable bag that you will enjoy for years to come due to its timeless and luxurious design with lots of extra space to meet all your needs. Due to the reinforced bottom, the Wishing Tree can stand well and it retains its shape, it is of course made of extremely strong Italian leather.
As with every Keecie, you will find a handmade screen print on the inside of the Wish Tree, this time an image of an olive branch has been chosen. A symbol of peace and hope. And if you look closely, you can see a small beetle that has already eaten some of the leaves. Furthermore, the bag has several compartments. At the front there are two compartments in which you can store something you want to have at hand, such as a notebook. In addition, you will find a zippered pocket on the inside to safely store your phone and wallet. The press stud on the front is covered with a nice loop. We are sure this will soon become your favorite bag!!
As a bonus, a matching wallet has been designed: the Small Wishes. Because smaller wishes can be just as important.