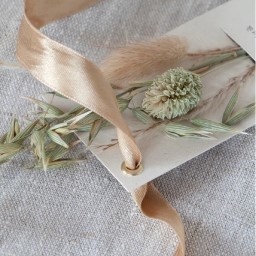 Roosmarijn Complete Collection Hold it's, Bright Spot, Urn, Candles and Hold Close
At BijzonderMOOI* you will find beautiful heart-warming products from Roosmarijn Knijnenburg. Combine a Hold It from Roosmarijn Knijnenburg with a delicious scented candle or give a special letterbox gift to someone who needs or deserves it. All products can be combined with each other, candles are nicely packed in cotton bags and the Hold It's in nice sturdy gift tubes.
Sustainable
All Roosmarijn Knijnenburg's products are sustainably produced in the Netherlands.