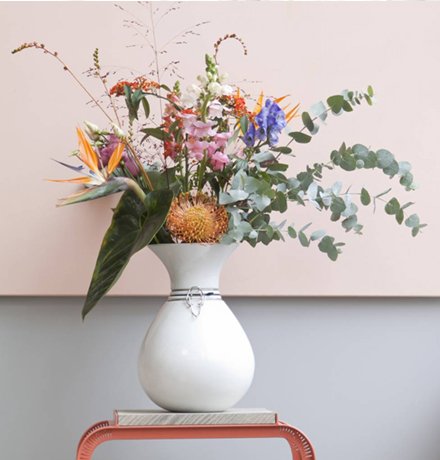 Home accessories at BijzonderMOOI*
Find a home accessory within the Collection of BijzonderMOOI* and complete your interior.
Are you looking for a gift or something nice for the living room? The collection consists of vases, lamps, stools, candles & candlesticks, duvet covers and decorative items. Our rich collection of designers and brands such as Piet Hein Eek, Ontwerpduo, Ontwerpplabel vij5, Pols Potten and Carmela Bogman, Dutch designers who keep the name "Dutch Design" high with high-quality products, can be found here. Shop at BijzonderMOOI*, the store for your home accessories.