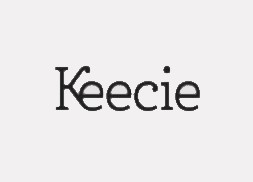 Keecie at BijzonderMOOI*
At Keecie, every bag or wallet is handmade and made of genuine leather. That means that they last a nice long time and actually only get better over the years.
The Keecie collection is not a standard collection: you know how to surprise every design with its unique shape or original print. The collection includes a variety of unique bags, clutches, wallets and cases. Moreover, you always have the choice of multiple colors.
About Keecie
The ladies Caroline Borger and Klaartje de Hartog have started making bags from old benches that they found along the way. The bags were sold at a stall during Queen's Day. In 2007 the production of the first real Keecie bag was paid for with the proceeds. A leather bag inspired by the old-fashioned shopping bag; The Window Shopper. It seemed nice to them that after opening the bag you came across a surprise and that is how the print on the inside came about. The ladies were allowed to place a few bags in the concept store of the modefabriek. A photo was published in Living magazine, which then still existed, to which various stores started responding. Very soon the Keecie bag was sold in several stores and they regularly visited small design markets to sell the Keecie bags. What started with producing in small numbers quickly changed into larger runs. The Keecie designs are not only popular in the Netherlands and other European countries, but also in Japan, China, and Korea. Keecie is therefore one of the Dutch Design brands that can break through internationally. Caroline Keecie has since said goodbye and Klaartje herself is at the helm. Klaartje works closely with a small-scale sewing workshop in Poland where they also make the silkscreen. The colored leather comes from Italy and all brown leather comes from the Netherlands. The entire production process is manual work, which means that there is a lot of dedication in the products.
About Klaartje de Hartog
Klaartje de Hartog graduated in 3D design in 2002 from the Art Academy in Utrecht. With her background in product design and her passion for vintage design, Klaartje is the driving force behind Keecie. In her designs she combines the practical with the aesthetic. Moreover, she has an unparalleled sense of color and details. Her designs not only look beautiful, they are very functional and will last for years.