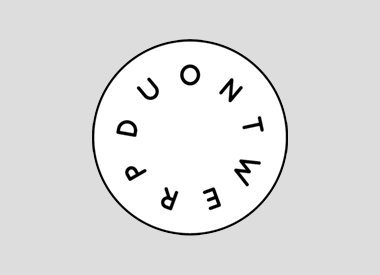 Ontwerpduo at BijzonderMOOI *
Ontwerpduo consists of the designers Tineke Beunders and Nathan Wierink.
Both graduated cum laude from the Design Academy Eindhoven in 2008. Already in the second year of their studies they started 'Ontwerpduo'. Since then they have been working together on their own collection of products and furniture.
This collection is characterized by playful functionality. A recurring theme in the collection of Ontwerpduo is the building of a bridge between designs for children and adults. 'Marbelous' and 'raster' are examples of this.
In their own studio in Eindhoven Onterpduo makes the most products and furniture itself. In addition to designing, experimenting with materials and making the final product is their passion. Tineke and Nathan draw their inspiration from everyday life, fairy tales and 'before'.