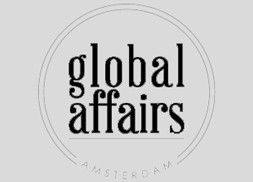 In 1998, Annette Klein Bog turned her hobby into traveling the world into her work. She started Global Affairs by importing lifestyle products, children's toys and home accessories from India and China.
The Global Affairs team consists of enthusiastic people who develop and produce colorful interior accessories and children's toys.
Marije Couprie is the internal designer, she is in charge of the development of the Global Affairs collection.
The collection consists mainly of cuddly toys (knitted, stitched and woven fabrics), fashion and hair accessories for children and felt decorations.
Global Affairs also works with leading designers such as Christian Borstlap. He developed the concept for Plentimals, which is marketed and produced by Global Affairs.
After having just celebrated their 20th anniversary, Global Affairs can proudly say that they are now selling the collection to retailers around the world. This includes small independent boutiques, large department stores and hotels, as well as famous museums such as TATE Britain / Modern, Musée Fondation Louis Vuitton, Center Pompidou, MOMA and Bauhaus.
Where are Global Affairs products made?
Most of the products are handmade. Global Affairs works with small-scale producers, usually led by women, whom we regularly visit. This is to build and maintain a strong working relationship, but also to guarantee production according to our standards: sustainable and a good working environment. Global Affairs only works with certified suppliers based in China, Peru, Sri Lanka and India.