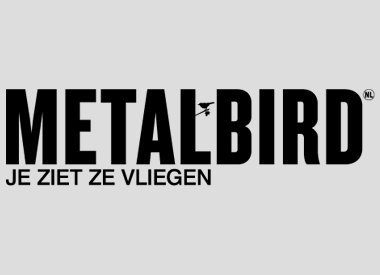 MetalBird at BijzonderMOOI*
Have you spotted them yet? The Metalbird?! More and more often the birds pop up in trees, on balconies and on fences. Metalbirds are metal birds for your garden, on the terrace or balcony. The birds are made of coten steel, a type of metal that gets a nice rust-brown color due to the weather, but does not rust. They only get more beautiful! With a bird silhouette from Metalbird you can give your garden or balcony a nice and cozy look all year round. The birds endure all seasons and, moreover, the small works of art are maintenance-free.
The metal birds are an idea of Phil Walters. Phil is an industrial designer born in England and raised in New Zealand. He is a big fan of Banksy, an English artist who makes graffiti. The graffiti works inspired him to create something that would make the environment a little nicer. He designed and made forty metal birds by hand and gave them a home in Auckland and on the entire island of northern New Zealand. Passers-by were surprised and wanted to buy a copy. Then Phil decided to make more metal birds and sell them and that's how Metalbird came into being. Henk Lakeman from Amsterdam saw the metal birds with his friend Phil. As a furniture maker Henk has experience with wood and metalworking, after which he decided to produce and sell the Metalbirds himself in the Netherlands. He designed a few typical Dutch birds, such as the blackbirds, woodpeckers and robins. The target? Brighten up as many trees, fences and balconies as possible!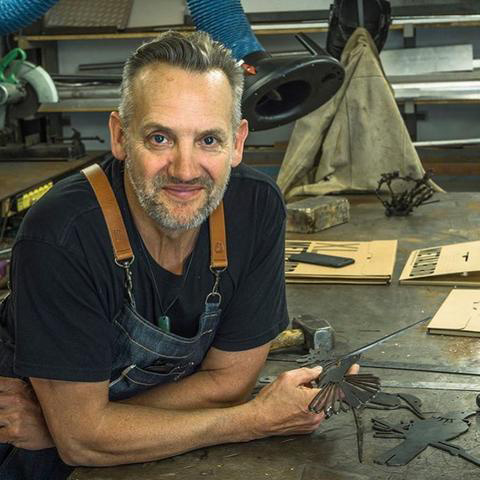 Which MetalBird feels at home with you?
The MetalBird comes in many designs, we are happy with these models of metal birds. Which MetalBird do you choose as garden decoration for your garden? The kingfisher, little owl, swallows, robin, woodpecker, sparrows, winter king, magpie or hummingbird.
MetalBird in the mailbox
The MetalBird fit through the letterbox and are packed in a beautiful gift box. Ideal because then you don't have to stay home for the metal birds! And you can send the MetalBird as a gift to friends or family.
Also view the frequently asked questions about the MetalBirds .