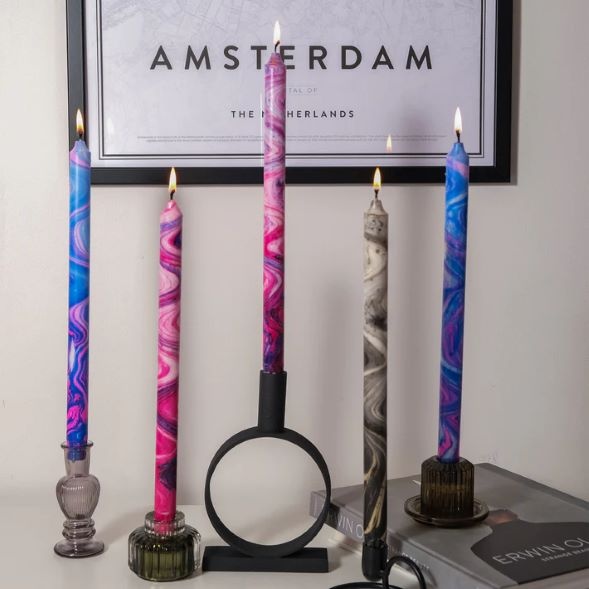 Vivid Candle XXL, for extra long coziness
These XXL candles from Vivid are for the extra long connoisseurs among us. The candles burn for no less than 10 hours, so that you are surrounded by the warm atmosphere of these beautiful candles until the late/early hours. No candle is the same, every candle is unique because they are dipped per candle.
Sustainability All Vivid candles are handmade in the Netherlands, sustainable & vegan.