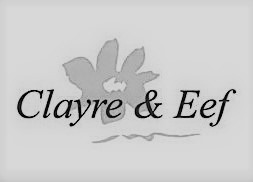 Clayre & Eef textiles, this will make your kitchen even cozier!
Clayre & Eef is a (close) real family business!
It started in 1994 when two brothers founded a wholesaler in home textiles and home accessories. This was familiar territory for the two brothers, their parents and grandparents already preceded them. When the family business was founded, it was named after their oldest son and oldest daughter, Clayre and Eef. This new generation now proudly contributes to the developments of Clayre & Eef. With several family members and close friends, this family business is really complete. They make the company unique. The combination of the old and the new generation creates a mix of authenticity, knowledge and innovation. From the head office, the Clayre & Eef designs are still mainly drawn and painted by hand.
The stylish kitchen towels and kitchen textiles of the Clayre & Eef brand are beautiful and practical at the same time. With the different styles and themes, you can always find kitchen textiles that suit you! They are not only original, but also of excellent quality. You can wash them as often as you want and the quality is not lost sight of. Kitchen textiles from Clayre & Eef are also perfect to give as a gift.