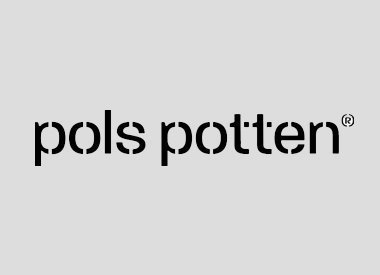 BijzonderMOOI* official dealer Pols Potten
We from BijzonderMOOI* have long been a big fan of Pols Potten and that is not for nothing! Pols Potten has been a household name in Dutch Dutch Design for years. It all started with the 'melon', an earthenware pot from Spain that Erik Pol sold from the trunk of his old Ford. The hype hit like a bomb and he could hardly keep up with the demand. He quickly expanded the range and traveled around the world looking for nice home accessories. A nice fact, the melon pot is the reason of the name Pols Potten.
After the departure of Erik, the company, under the leadership of Jan Wolleswinkel and Theo Grootendorst, has grown into a world-leading brand in hand-made design. The collection now consists of more than a thousand products and the brand is active in more than 44 countries. The handmade products range from beautiful home accessories such as crockery, vases, candlesticks, piggy banks to decoration and lighting. Each piece is produced in small quantities and made with pure passion and craftsmanship. The creativity of other Dutch designers and craftsmen from around the world has given the brand a distinctive character.
Order easily online and we will ensure that your new asset is delivered to you as soon as possible. Are you looking for that special Pols Potten product, but can not you find it? Contact us and we will check for you if it is still available!