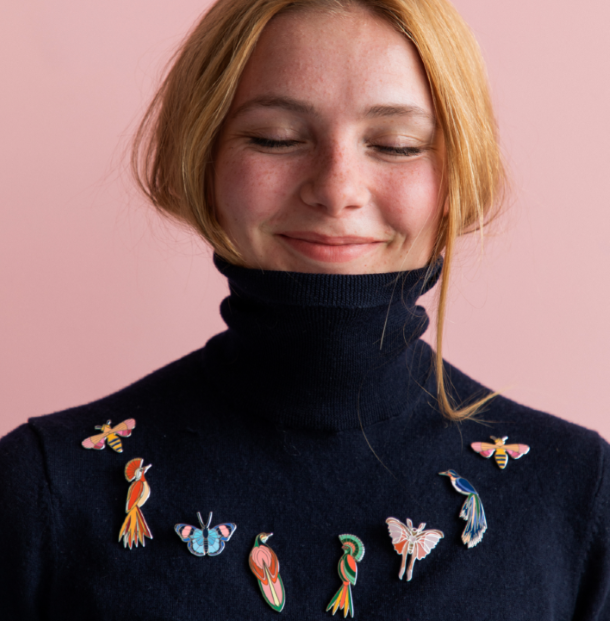 Studio Roof Pins
Studio Roof is known for its imaginative products for all ages. Kidsonroof founders Ilya Yashkin and Romy Boesveldt now have a very nice addition to their Studio Roof collection. With the introduction of these particularly beautiful Pins, executed in a striking color palette, every outfit (and your day) will brighten up. With the different designs (birds and insects) and colors of these pins, there is always a suitable brooch with your outfit.
Studio Roof designs basic objects that appeal to the imagination and that can make every room of the house and every outfit into a special picture. Aesthetics and sustainability are always at the core of the designs in the Studio Roof collection. Their work is contemporary and is sold all over the world.
Are you also so curious about these colorful pins and all Studio Roof designs?