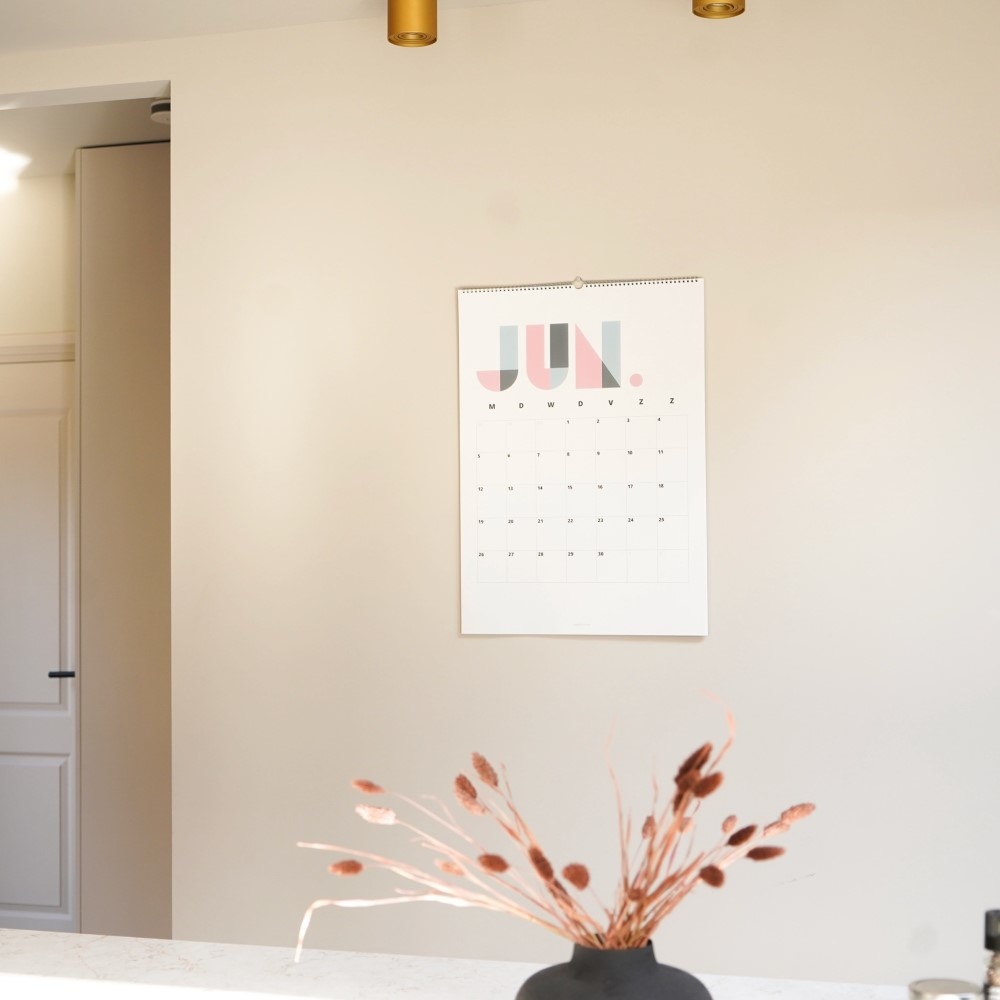 A well-arranged calendar with a beautiful design, it can be seen in your interior!
Engel's calendars. are not only very clear but also very beautiful.
With its beautiful colors and neon accents, every month is a happier surprise.
The sturdy ring binder keeps the months neatly organized and each page contains spacious compartments where the birthdays of friends and family can be noted.
A cheerful eye-catcher that reminds you every day that it's actually a party every day!
And to make the party complete, you can still hang the garlands made from recycled PET bottles.
Everything made in the Netherlands, nice and sustainable!