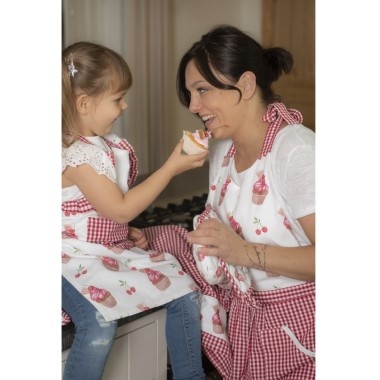 Clayre & Eef Tea Towel.
Clarye & Eef's tea towels are mainly drawn by hand by their own designers. The tea towels are available in different versions and colors and are all made of sturdy 100% cotton. They remain beautiful even after frequent washing due to the high quality. The tea towels are equipped with a handy loop to hang the kitchen towel. Clayre & Eef only has kitchen towels in its range, from each series there is "regular" kitchen towel (tea towel) and a matching waffle towel. The waffle cloths are usually used as a towel. In these beautiful series you will also find matching items such as oven gloves and kitchen aprons. With kitchen textiles from Clayre & Eef, your kitchen will be even cozier!
Clayre & Eef is a family business that was founded in 1994 by two brothers. This was no stranger to the two brothers, their parents and grandparents predated them. This company has grown into a true family business, through the years of knowledge and experience you are assured of a beautiful sustainable product.