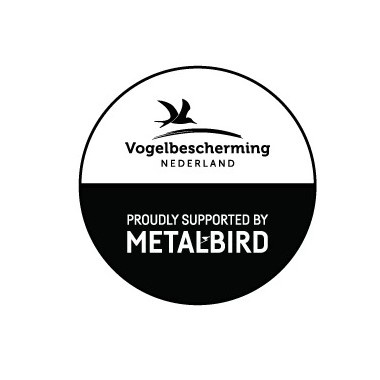 Metalbird Window Stickers at SpecialMOOI *
At SpecialeMOOI * we love nature and the birds
who live in it. Because more and more buildings are being built and there are many windows in all buildings
are birds often fly against the windows. Unfortunately also sometimes a bird flies against the window, very sad !! Birds have trouble recognizing a window. They don't see the glass and think they can fly through it. Fortunately, you can do something about it.
Window stickers help!
Anything that you stick to the window on the outside ensures that birds do see the window.
That is why we at Metalbird have these beautiful window stickers with follower silhouettes for sale.
METALBIRD AND BIRD PROTECTION
Metalbird has been a proud partner of Vogelbescherming Nederland since 2018. Part of the proceeds from every Metalbird in the garden or on the balcony goes to the protection of birds. With this Metalbird supports the work of Vogelbescherming Nederland and the achievement of their goals.
Bird protection The Netherlands has been championing wild birds and their habitats for more than a century. This is badly needed, because many birds have a hard time. Their habitat is changing and there are fewer insects.