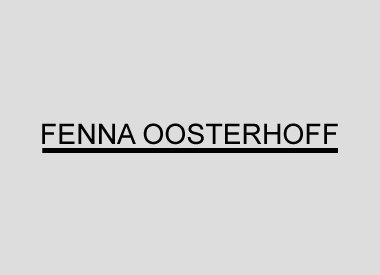 Fenna Oosterhoff at BijzonderMOOI *
Fenna Oosterhoff graduated in 2007 as a product designer at the ArtEZ Institute for the Arts in Arnhem, after which she founded an independent design agency.

Fenna Oosterhoff specializes in ceramics and has a workshop in Arnhem where she produces her own designs. From crockery and lamps to exclusive business gifts. The strong design language and the pure use of materials give her designs a refined and at the same time a robust, pure appearance.

"Fenna Oosterhoff fascinates bright shapes and balanced relationships and she likes to be inspired by the materials, patterns and textures that can be found in nature. The tactile value of a product is important to Fenna Oosterhoff. This is a reason why she loves to work with ceramics, it lends perfect vision to experiment with shape and texture. "