Bamboo tableware from Engel.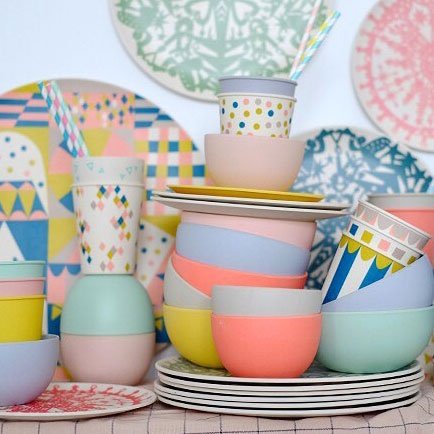 Colorful bamboo tableware from ENGEL.
The beautiful service of ENGEL. is made from environmentally friendly bamboo and corn. Super hip and also very durable. A nice alternative for plastic and ceramics. The BPA-free tableware is dishwasher safe, but it can not be used in the oven or microwave.