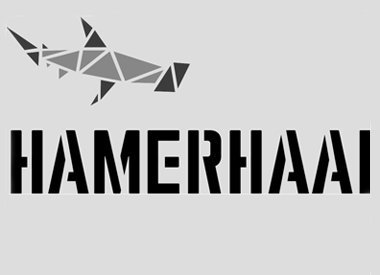 Studio Hamerhaai at BijzonderMOOI *
Dutch Design from Dutch soil. Studio Hamerhaai designs and makes all their products themselves. You could even call it artisanal design.
Design products with a story of materials that Studio Hamerhaai reuse in a surprising way.
(Yes, that's sustainable design, but they find that logical at Studio Hamerhaai, because throwing away material is a shame, and you can tell a lot more about a product with reused material.) That's what they like at Studio Hamerhaai again.)
Like the Rijkswachters. The Rijkswachters have for years protected the art treasures of the Rijksmuseum and traveled around the world with them. The Rijksmuseum is open again and now the transport boxes from which these Rijkswachters are made are no longer necessary. The transport crates get a new life through Studio Hamerhaai. Every Rijkswachter has a different story. And you, the new owner, can find out which art treasure this Rijkswachter has protected. Enter the number of your Rijkswachter and find out which art treasure was safely stored by this Rijkswachter when the Rijksmuseum was rebuilt.