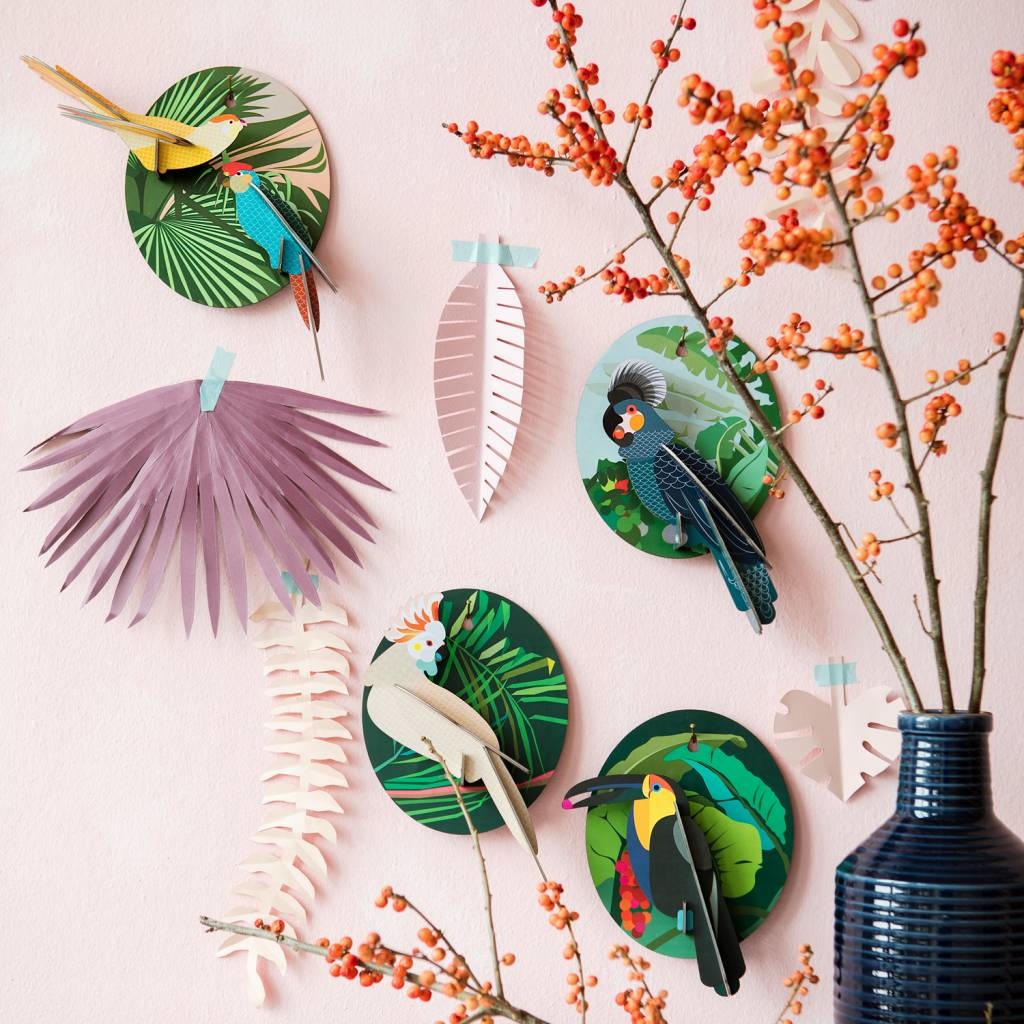 Studio Roof birds at BijzonderMooi *
With these wall decorations from Studio Roof, it is as if these exotic birds have settled on your wall from the jungle.
These recycled cardboard birds are special treasures for the home: always colorful and attractive with their striking graphic patterns.
You build all paper-art products of Studio Roof yourself, they are in principle puzzles with a clear user manual.