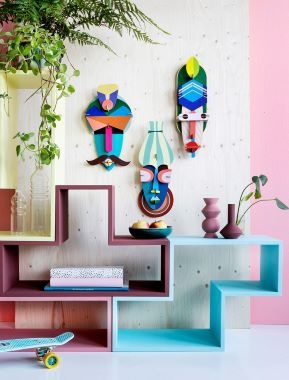 Studio Roof Masks at BijzonderMooi *
Masks are the perfect accessory if you like sparkling and artistic things that you sometimes want to hide behind. These 3D puzzles have a manual on the inside of the packaging to help you assemble the masks.
In a group together or solo on the wall, these colorful masks from Studio Roof look very decorative on both your living room wall and in your bedroom.