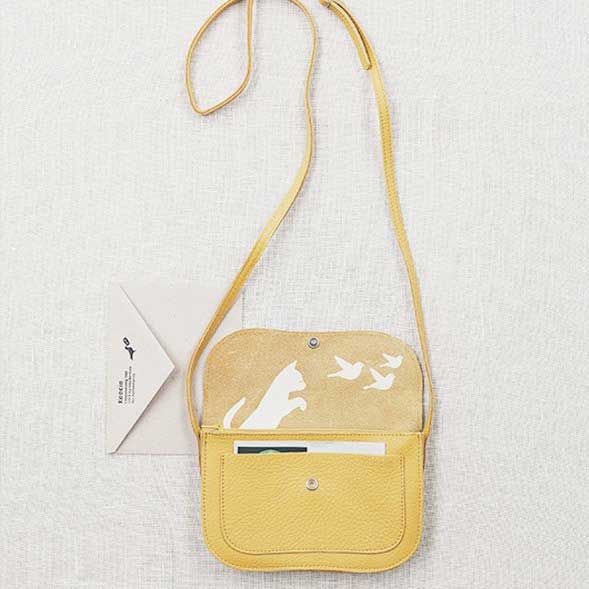 Keecie bag for the cats fan
This bag Cat Chase by Keecie is a popular model, matching we have a wallet. The playing cat with birds remains fun to watch.
Did you know that the Keecie bags are handmade, are always made of leather and each model has a different silkscreen inside the bag.
The Keecie bag Cat Chase is available in many colors.