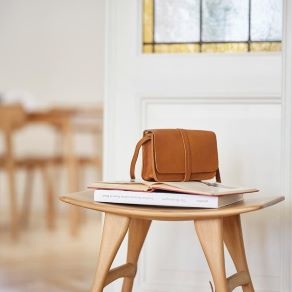 The Lunch Break is the Keecie bag for your favorite moment of the day. A handy bag, sized lunch box, say, with a screen print of that nice lunch on the corner on the inside. And compact as it is, the Lunch Break offers a surprising amount of space inside. Come on, who's going to lunch?

* a large compartment inside, which also fits some 'thicker' items such as a spectacle case

* a zipper pocket for a smartphone or a small wallet

* under the flap on the front two pockets for cards

* inside a screen print of the façade of a lunchroom, inspired by historic shop fronts

In short, another Keecie bag that only gets better with use.