Keecie bags Window Shopper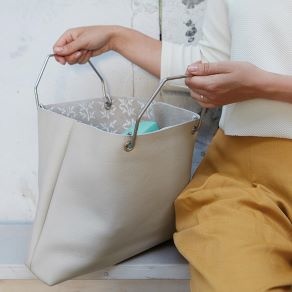 Tough leather shopper from Keecie
Doing a lot of shopping with the bag Window shopper, with his steel handles you just swing him at the handlebar of your bike.
You can also use it for work, handy your laptop and lunch and work.
Tasty large print inside of a living room complete with the dog and the television on.
Years of fun with this Keecie bag, which only gets better with the use